Ingredients
50% Organic Ingredients
Jojoba oil infused with chamomile and calendula flowers
Medical grade Lanolin (not certified organic)
Gluten free

WHY LANOLIN?

Lanolin is extracted from the oils found on the wool of sheep. Sheep wool grows continuously so needs to be sheared annually to prevent the wool overgrowing and causing the sheep problems. The lanolin is then removed in a washing process. So lanolin is a cruelty-free by-product of the wool industry.

The composition of fats and water that make up lanolin are almost identical to the fats and water in our human skin. It deeply moisturizes (both with oils and water) our skin while allowing it to breathe. No plant oils can mimic our skin so closely. This makes lanolin so perfect for very dry and damaged skin.

In the '80s lanolin got a bad reputation and was considered an irritant to our skin. It was later discovered that the irritations and reactions were not to the lanolin itself but to residual pesticides and chemicals used during bad farming practices. The lanolin I use is thoroughly cleaned and tested resulting in a medical grade product. Unfortunately there is no certified organic lanolin on the market at this time. Medical grade lanolin is considered incredibly safe, it is used on open wounds in hospitals, and recommended for cracked nipples of nursing mothers.

Lanolin is incredibly sticky and unpleasant to use when used as is. I blend mine with jojoba oil infused with beneficial herbs to create this easy to apply, smooth gel.

If plant oils are not providing the moisture and healing benefits you need, try lanolin!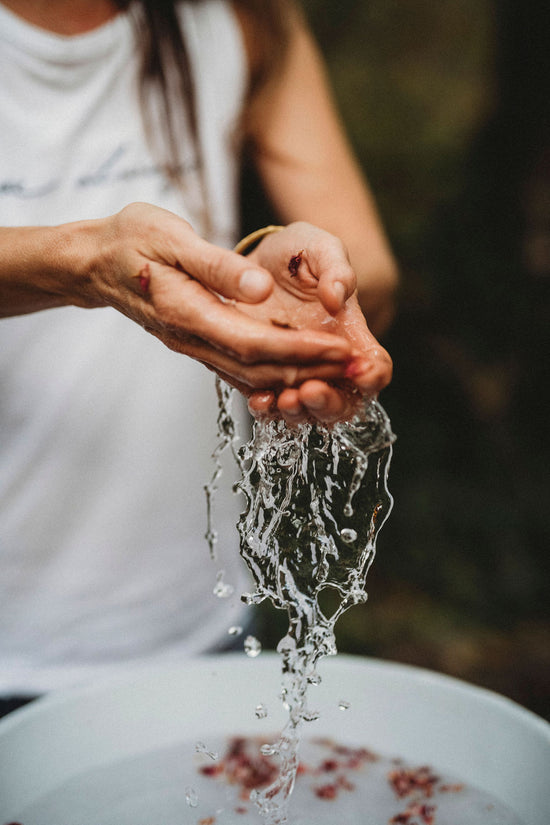 How to Use
Apply this incredible balm anywhere it is needed. Safe on broken skin.

I love this mixed with the Chamomile & Rose Geranium Hydrating Mist as an incredibly gentle moisturizer, great if you don't get on with shea butter.