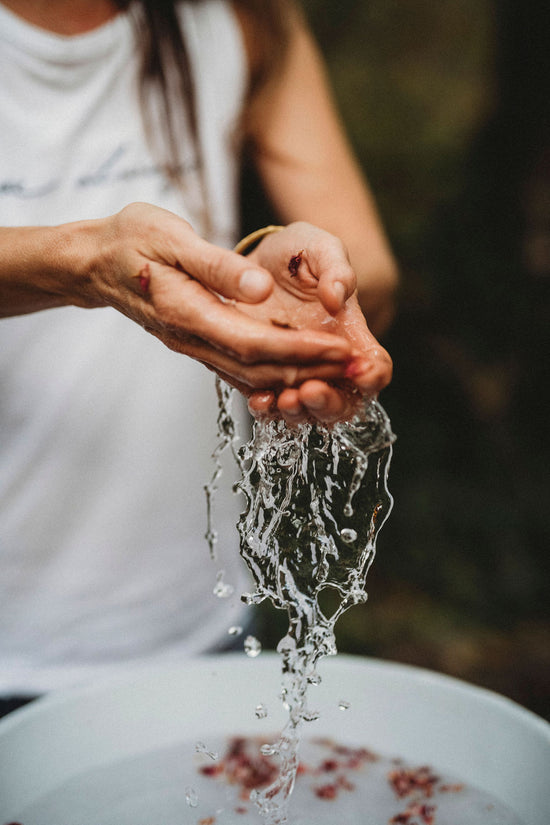 What you will find
+ Certified organic, cold-pressed, unrefined (unprocessed) plant oils, butters and waxes
+ Certified organic pure therapeutic grade essential oils and plant hydrosols (flower waters)
+ Certified organic dried botanicals (flowers, leaves, roots, berries, fruits and peels)
+ Naturally occurring mineral-rich clay
+ Hyaluronic acid produced by the fermentation of beans and peas
+ Radish Root Ferment Filtrate (certified organic approved preservative) which is simply fermented radish root!
We do not test on animals. Ever.
We are certified with the Leaping Bunny which means we do not test any finished products on animals and we do not use any ingredients that have been tested on animals.
We are also very proud to be certified "clean" by CertClean, Canada's certifiers for clean and effective skin care.
What you will never find
+ Mineral oil (petroleum / petrolatum)
+ Refined (heat processed) plant oils, butters or waxes
+ Synthetic fragrance oils
+ Parabens, tetrasodium EDTA, diazoldinyl urea, propylene glycol, cetyl alcohol, cyclomethicone, dimethicone, ethylhexylglycerin, hydroquinone, PEGs, stearyl alcohol or stearic acid.