Ingredients
100% CERTIFIED ORGANIC INGREDIENTS
Jojoba oil (infused with calendula and chamomile flowers)
Beeswax
Lavender essential oil
Lime essential oil
Eucalyptus essential oil
GLUTEN FREE

Booster:
Organic Boswellia carteri powdered extract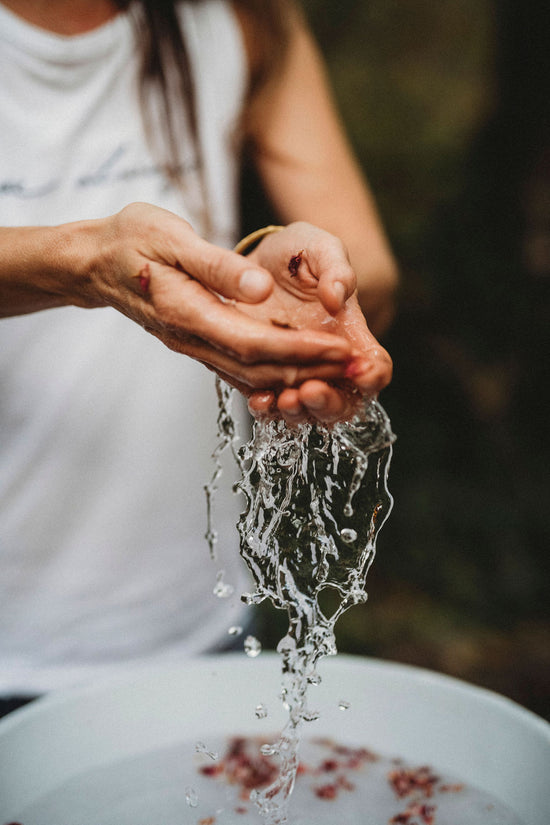 How to Use
Take a pea sized amount of cleanser and massage into a warm damp face. Leave for 2-20 minutes (can be used as a mask). Remove with a warm damp cloth. If you are removing lots of dirt or make-up you may need to repeat.

The goal is to not need any product after cleansing, however if you need you some extra support during the transition follow with Hydrating Mist or Serum and a Face Oil.

It is most necessary to cleanse your face at night, to remove daily dirt, pollution and make-up. In the morning I recommend using a simple warm damp cloth (add Hydrating Mist if you wish) to wipe over your face.

TIP
I brush my teeth while the cleanser is on my skin. That way I know it's been on for at least 2 minutes!

HOW TO ADD YOUR FRANKINCENSE EXTRACT BOOSTER:
Remove the paper seal and using a mini spatula or back end of a teaspoon make a well in the centre of the cleanser by taking out a generous scoop. Pour in the powdered extract and mix thoroughly (not forgetting to add back in the scooped out cleanser).