Ingredients
97% ORGANIC INGREDIENTS

Rose Geranium hydrosol (distillate)
Chamomile hydrosol (distillate)
Rock Rose hydrosol (distillate)
Sodium Hyaluronate
Radish root ferment filtrate

VEGAN
GLUTEN FREE

What is a sodium hyaluronate/hyaluronic acid (HA)?

HA is a naturally occurring sugar found in the body, mainly the skin and joints. It is used to maintain water levels within tissues. As we age our ability to produce HA decreases and this affects the appearance and texture of our skin. Water is vital for nutrient transportation, cell communication, replication and healing. We do not absorb water into our skin effectively unless it is bound to a HA molecule. Applying HA to the skin enables us absorb water effectively giving smoother, plumper, healthier skin. This HA is produced by bacterial fermentation of beans and potatoes.

What about Radish root ferment filtrate?

This is the preservative. HA is fondly known as "bug food" so attracts bacteria. This is the simplest, kindest preservative we found. It is simply a peptide (group of amino acids) that is produced by the same bacteria as we use to make kimchi, when radish root is fermented. It is approved for use in certified organic formulations and has no adverse effects on the skin.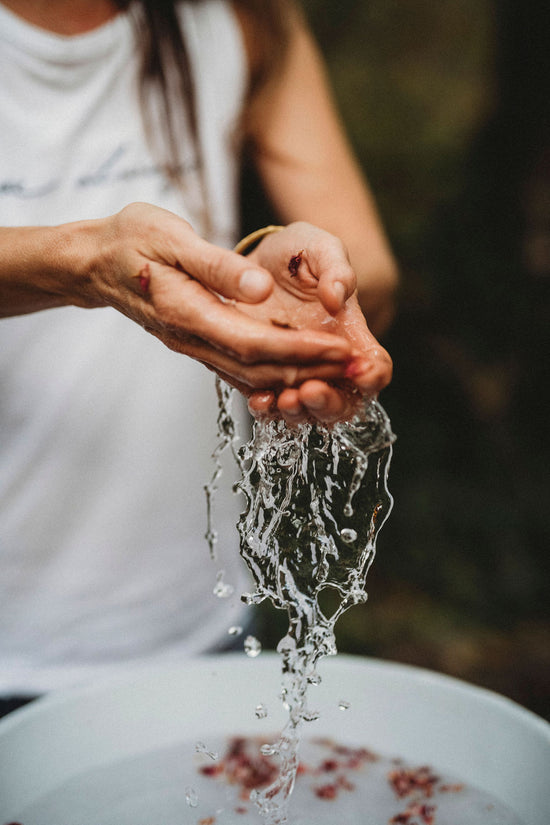 How to Use
After cleansing, pump onto fingertips and press gently into face and neck. Layer under your moisturizer or face oil.

Alternatively: After cleansing mix a few drops in the palm of your hand with moisturizer or face oil and apply gently to face and neck.